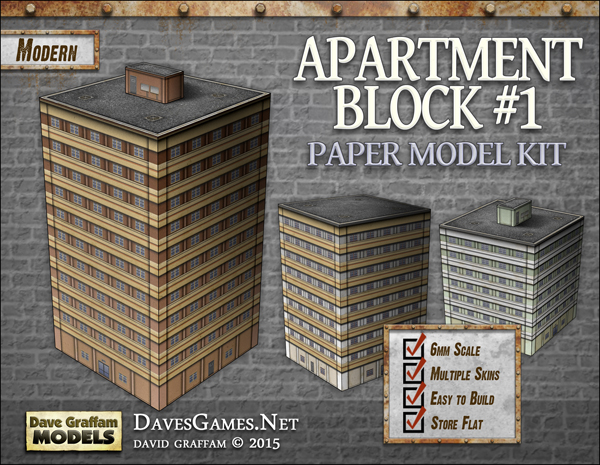 This paper model kit is easy to assemble, requiring at most 4 cardstock paper sheets to print on (110 lb. or 199gsm recommended), scissors, hobby knife, paper glue, metal ruler and cutting mat. Optionally, you may make use of other common hobby tools for even better results. Full instructions are included.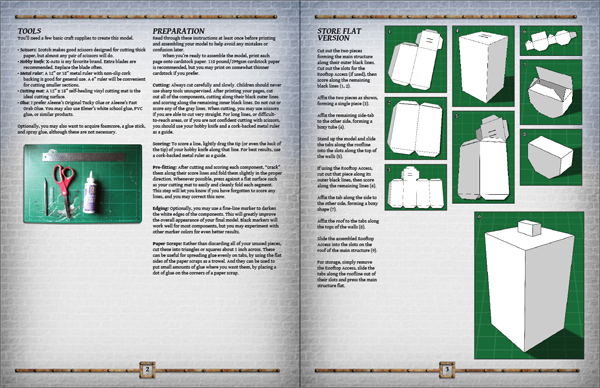 This model is designed at the 6mm gaming scale.

The Apartment Block #1 kit features 5 color schemes and 3 different building heights, putting you in control over the final look of your model before you print. If you like, you can print several versions of this model and scatter them around your gaming table, and each model can have a distinct look.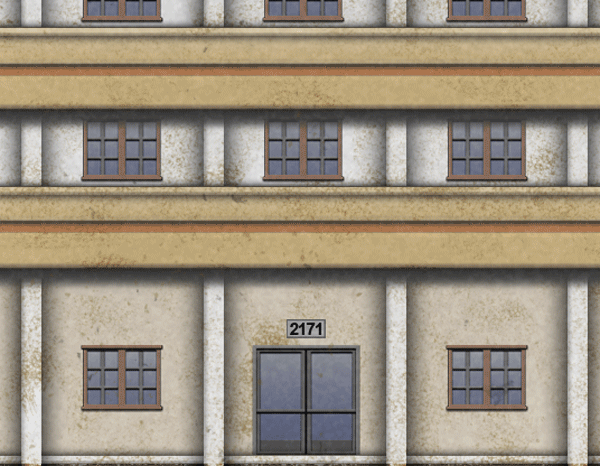 This model has the option to assembled as a permanent standing structure or in a store-flat configuration that can be easily broken down for flat storage.

The Apartment Block #1 includes all of the PDF files you need to print and assemble a cardstock building model.

You'll need the free Adobe Acrobat Reader to use these files.

The finished Apartment Block #1 model measures 3" wide by 3" deep and stands about 5.6" tall, not including the rooftop access structure. Two other building heights are included: 4.6" and 3.7".