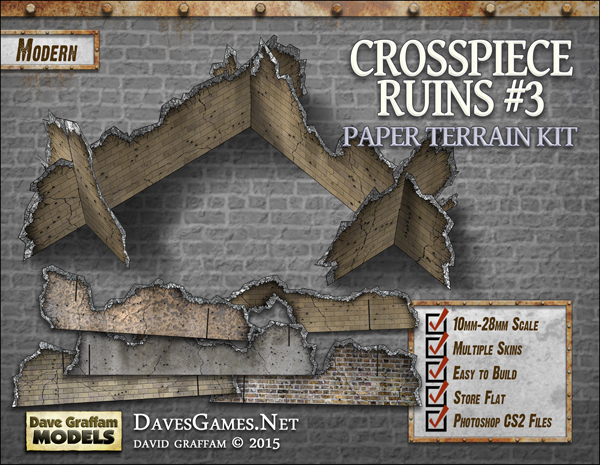 This paper terrain kit is easy to assemble, requiring just 6 cardstock paper sheets to print on (110 lb. or 199gsm recommended), scissors, hobby knife, paper glue, metal ruler and cutting mat. Optionally, you may make use of other common hobby tools for even better results. Full instructions are included.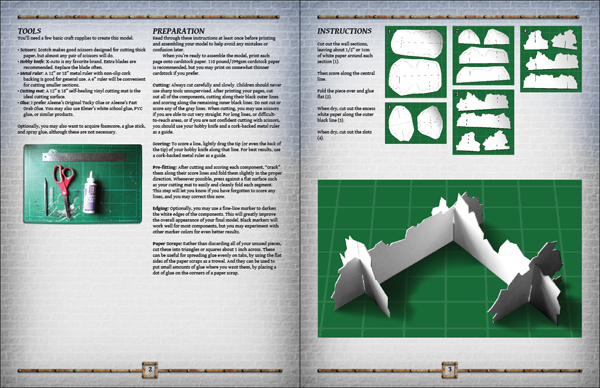 This model is designed at the 28mm gaming scale, and can be easily scaled down to 10mm scale and any gaming scales in between. Scaling instructions are included.

The Crosspiece Ruins #3 kit features 5 different bullet-riddled wall textures (concrete, stucco and 3 styles of bricks). These are ready-to-print PDFs.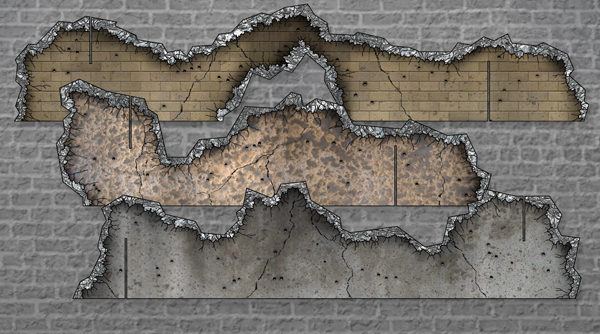 This kit includes 16 wall sections of various lengths, set up in convenient PDF and versatile Photoshop CS2 formats.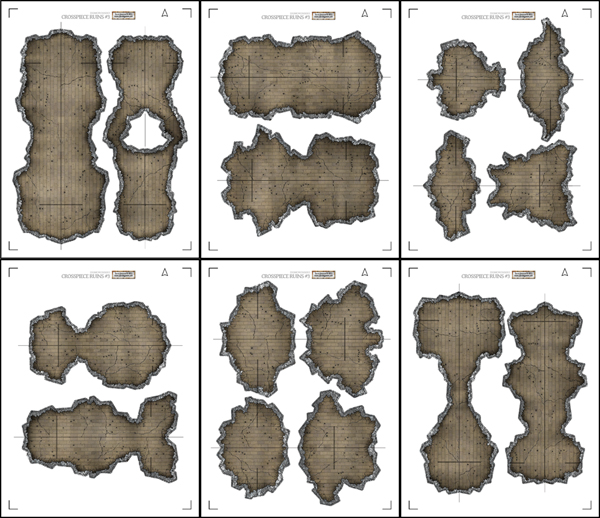 You'll need the free Adobe Acrobat Reader to use the PDFs. To make use of the Photoshop files, you'll need a version of Photoshop capable of opening CS2 files.

At 28mm scale the wall sections vary in length from about 2" to about 9", and stand about 2" tall.