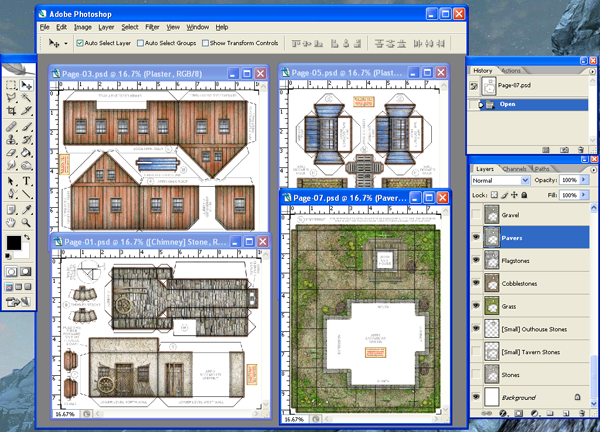 This set features the PSD Photoshop working files that were used to create the complete Mermaid Tavern model PDFs (available separately). This is a different way to approach my paper models, and it'll require a bit of Photoshop knowledge on your part to make use of it. These files give you easy access to the graphic elements (textures and details) so there's no better way to kitbash your own interiors, add or move details and create your own models.

All of the artwork contained in this product is for your personal, non-commercial use.

Nearly any version of Photoshop or Photoshop Elements should be able to open these files.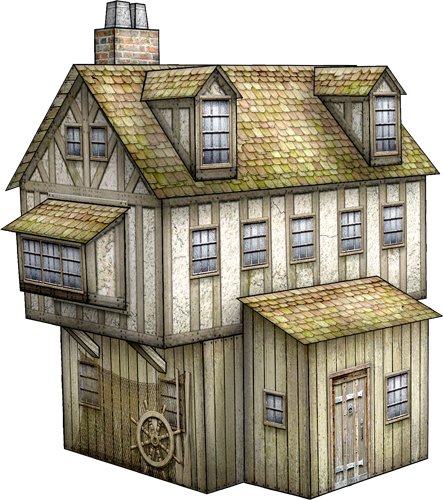 Photos and assembly by Jerry Jensen: