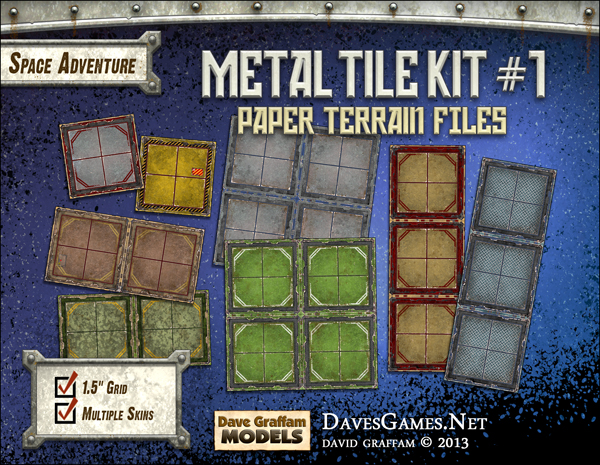 This paper terrain kit is easy to assemble, requiring just cardstock paper sheets to print on (110 lb. or 199gsm recommended), scissors or hobby knife, metal ruler and cutting mat. Optional textured sidings are provided for mounting on foamcore.

These tiles are designed for games using a 1.5" grid. Optional 1" grid overlays are provided.

This set features a multi-layered PDF offering a variety of customization options. The texture layers can be mixed and combined in various ways, giving you control over the appearance of your tiles before you print them.
You get all of these textures:
Lots of base color options (grays, greens, blue, browns, etc.)
Caution striping and ventilation grating
Lots of weathering options (stains, grime, chipped paint)
Optional 1" grids (black or white)
And more!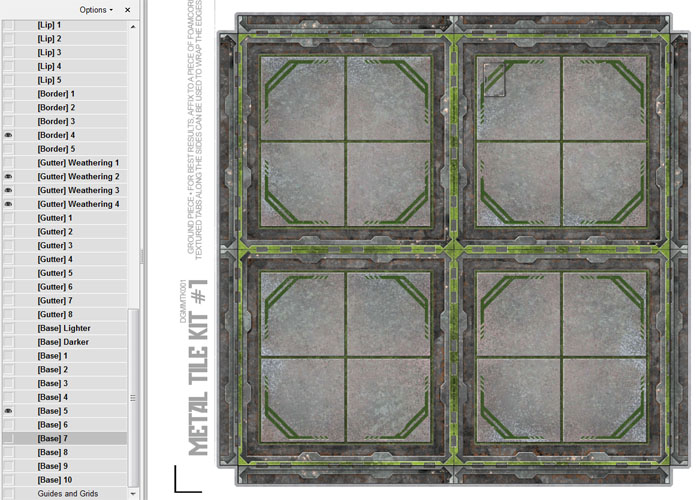 You'll need Adobe Acrobat Reader to use these files.

This kit includes layers to easily create tiles of 3"x3", 3"x6", 3"x9", 6"x6" and 6"x9".