THIS IS AN "EARLY ACCESS" PRODUCT: This map kit and location guide is a work in progress, but it's in a shape that I'm comfortable sharing at an early-bird price. The graphics and location info aren't finalized, and more materials are planned, so if you like what you see, rest assured that it's only going to get better. Updates should show up in your library automatically.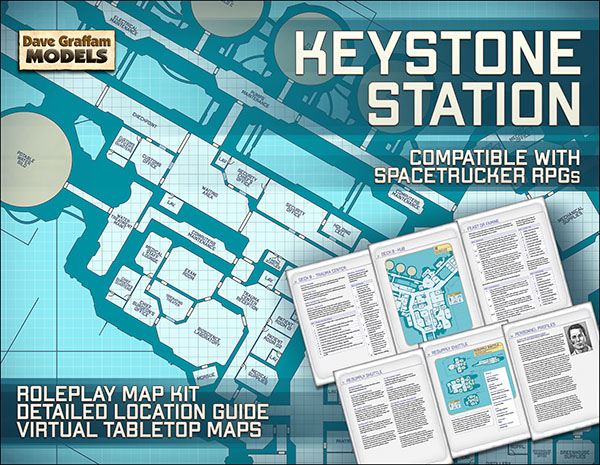 Keystone Station is more than a refueling stop in space. It's home to nearly 100 company employees, and hosts a steady stream of travelers. It's a last stop before a long empty stretch to the colonies, offering a glimpse of civilization to homesteaders who will never pass this way again. The station has its regular customers, too -- tanker crews, company shuttle pilots, local scrap collectors. There are clean rooms for rent, a mechanical shop for repairs, and a diner where you can catch a hot meal. Everything a deep-space voyager needs.
This map kit and location guide is designed to be dropped right into your spacetrucker RPG campaigns. It draws upon gritty 1980s sci-fi action flicks and is fully committed to presenting a world of retro-tech, but will fit into lots of sci-fi settings with a few adjustments. The maps and guide in this kit are best used in "theater of the mind" roleplaying, giving game masters and players vivid details while leaving lots of freedom to invent.

System-less RPG game supplement: This kit is system-agnostic, but you'll need a couple of six-sided dice to get full use of the location guide.
Location guide: Keystone Station is described in this 38-page PDF booklet packed with adventure seeds. It shows a player's eye view of the station as well as providing the game master with behind-the-scenes information about the station's methods of operation. Practically every compartment on the station is described.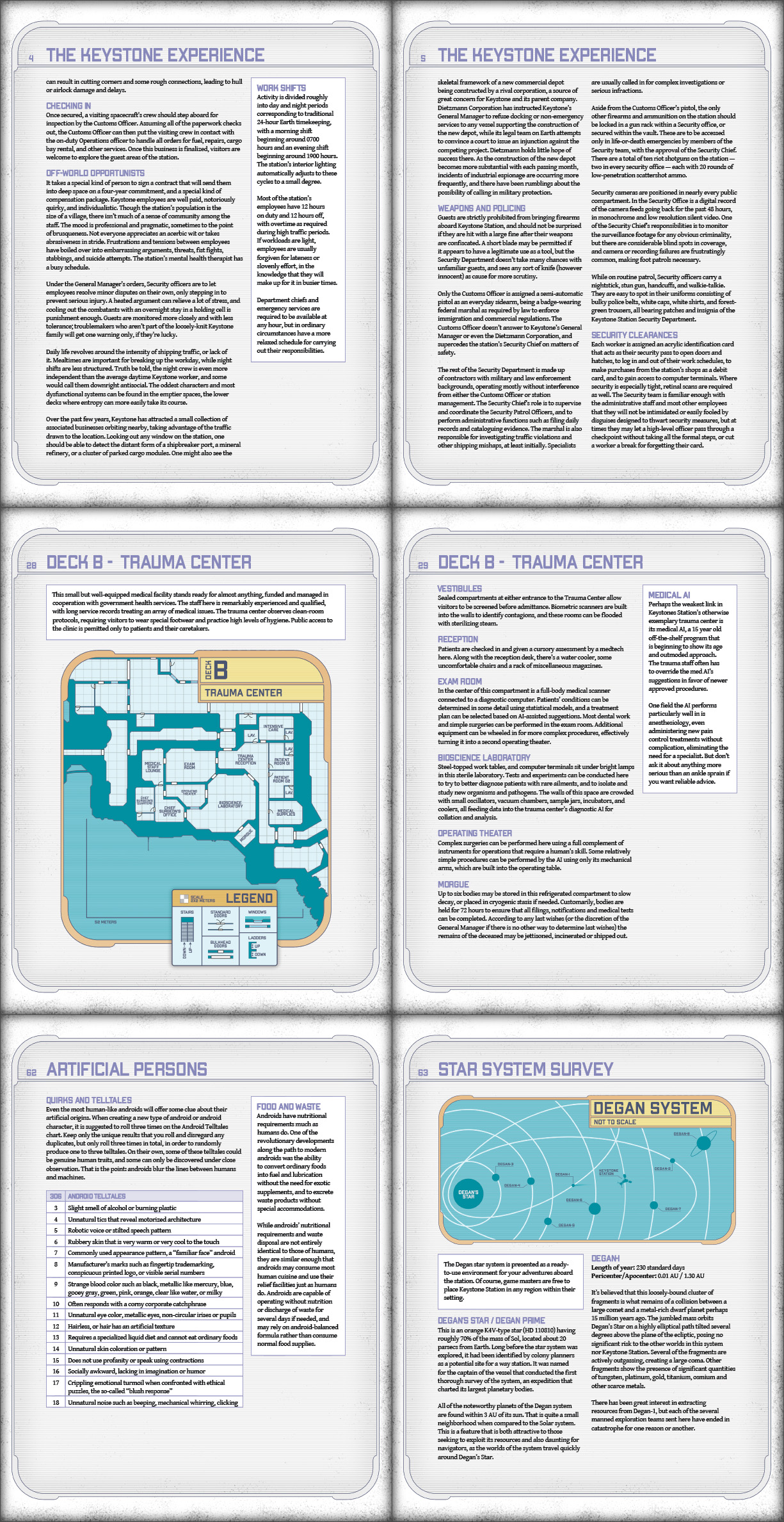 Maps: An assortment of blueprint-style maps of Keystone Station are included, the largest being the "master" map measuring 52x50 inches. Each map is offered as a JPG file in both 300dpi for crisp printing and 150dpi for easier display on a virtual tabletop. You'll find maps in several color schemes, including a low-ink version in PDF format for easy printing with a "posterized" version of Deck B assembled from 19 US letter-sized or A4-sized sheets.

Here's a full look at the station: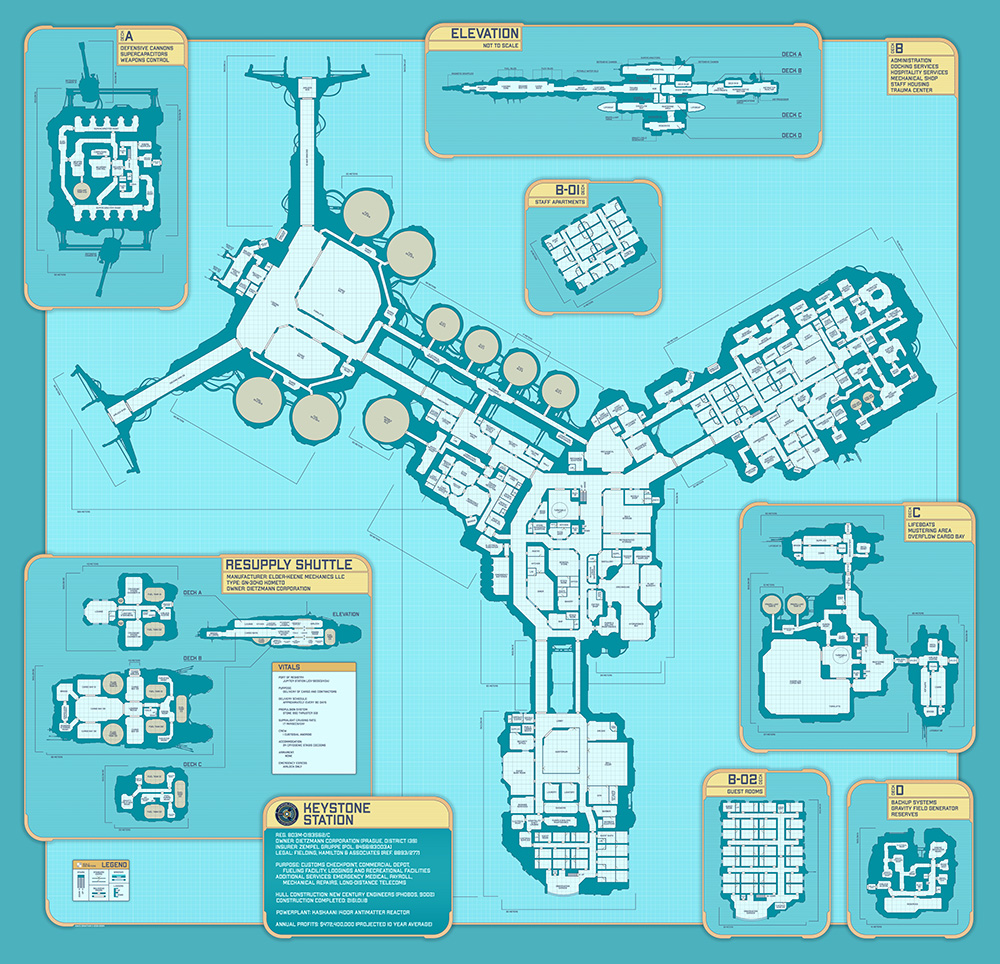 A sample page from the location guide: